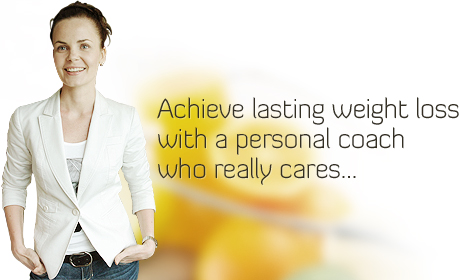 Svetlana Sarantseva, Founder & Dietary Coach, LinkedIn Profile
Testimonials - Nutrition for Executives

Thomas Halliday Executive Director at mSE Pte Ltd
Singapore




I engaged Lana a few months ago to revisit my nutrition. This was the best investment I made in a long time! Not only was it good fun to work with Lana, she also always took the time to answer the most basic questions while moving to a balanced healthy diet plan.


Aileen T. Chen CEO & Co-Founder at Belly Armor / RadiaShield Technologies
Singapore




We sought Lana's services for improving our family's overall health, immune systems and energy levels through food. Our family (adults and little ones) have felt noticeably better and healthier as a result. I highly recommend Lana as a nutritional expert for individuals and for families.


Anne Netto Legal Counsel & Contracts Manager at MODEC Offshore
Singapore




My husband and I are so glad that we came to you for dietary advice. It has been a life changing experience for both of us and when you included my daughter, who was having skin problems, to your program, it became a family commitment. We are in awe of everything you have taught us.


Vikram Rupani Co-Founder and President at RedMart
Singapore




I engaged Lana earlier this year with the goal of helping me eat right to complement my marathon training. Not only have I lost a fair amount of weight, but also feel more energized, have gotten rid of all my cravings, and generally feel much healthier!


Dorit Grueber Vice President of Marketing, Asia at Grohe Pacific Pte Ltd
Singapore




I engaged Svetlana 5 months ago as I was struggling to reduce weight while being in a stressful job that requires around 70% traveling. I can highly recommend her if you want to lose weight. She gave me a tailored approach which was easy to follow even with all my travel.


Tim Kyle Regional Director Operations at Prudential Corporation Asia
Singapore




Lana is an absolutely terrific coach and subject matter expert. Your plan (designed with Lana) will help you to eat right no matter how much you travel or entertain. Look no further, contact Lana if you want to lose weight and make a permanent lifestyle change for the better.


Eric Chua Vice President, Strategic Planning at TVS-Asianics Supply Chain
Singapore




Lana was able to guide me confidently through conflicting views, with positive results. At the end of the programme, I managed to lose nearly 10 kg and reach weight levels not seen since my teens. I would recommend her most wholeheartedly if you would like to develop healthier eating habits.


Susan van Boxtel Innovation Advisor at the Embassy of the Kingdom of the Netherlands
Singapore



Yes, I also highly recommend Lana! Three months of Lana's coaching was the best gift (I gave myself) for my 40th birthday. Lana's advice is factual, practical and easy to implement in my daily routine & diet. I feel much healthier and happier now.


Kavita Sinha Director of Technology at Silver Spring Networks
Singapore




Svetlana is a coach par excellence! She goes to the root of the issue; using her extensive knowledge coupled with gentle but firm coaching to completely transform the way one approaches nutrition and health. And the result shows! I am fitter and healthier now than I was 10 years ago.


Hari Vijayarajan EVP and Regional Head of Electronics at Lazada Group
Singapore




Lana has been amazing to work with. I came very close to my target but still continue to follow her guidance and advice on my meal plan. Well done Lana and thanks for changing my life.